NANAPAN SEED & GRAIN CO.,LTD.
SEED & GRAIN
 Nanapan exports real jasmine rice high quality Thailand standards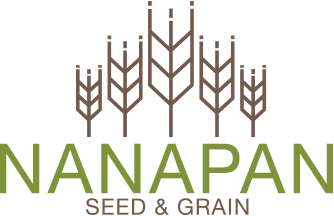 BACKGROUND OF
NANAPAN SEED & GRAIN
Back in 1980 while most of rice export from Thailand was packed in 100 kgs. or 50 kgs. jute bags, NANAPAN was one of the pioneer exporters who packs Jasmine Rice in retail pack sizes and export to U.S. market. Since then export of retail pack rice has been growing and expanding to other markets.
Knowledge on Market & Consumer
The 30 years of our presence in the market gives us inside and in-depth knowledge on taste and preference of consumers in every market place. Food and culture dominate their preference.
Knowledge of Product & Network
As a natural produce, texture and quality of rice could vary depends upon weather conditions and cultivation area. Our network of rice mills nation-wide gives our clients peace of mind that their demand will be met in any situation of supply. Yet quality and texture consistency will be entertained too.
OUR STANDARD AND QC
Supply from our network must pass our stringent test before going through state-of-the-art processing line and quality control that's second to none. GMP & HACCP is the international standard that we adhere to. So does the Thai Hom Mali Rice Certificate governed by Thai Ministry of Commerce.
OUR BRAND
Harvest King is our flagship brand well known to the world. To fulfill the need of our clients, we also pack rice under their private label in different sizes too.
OUR ADD-ON
We also supply specialty rice, i.e. Black Glutinous Rice\ (Black Sweet Rice), as well as various types of pulse and bean. We manufacturer Red Kidney bean,
Mung Bean, Peeled Mung Bean and others in our factory in Ayutthaya, Thailand.
OUR RANGE OF PACKING
All item can be packed ranging from 400 gram retail pack to 1 M/ton Jumbo bags as well as in bulk.
CLIENT REFERENCE
Our guarantee on quality and promise in service have built trust from clients all over the world.
COMPANY PROFILE
Nanapan Seed & Grain Co., Ltd.
1144-1148 Songwad Road, Chakkrawat, Samphanthawong, Bangkok 10100 Thailand
Tel : +662-622-9500 Fax: +662-225-5110